Training on Networking
Training provided by Ferdinand Petra (in English or French)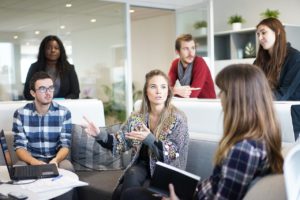 1. Definition of  networking
Official definition of networking
Ferdinand Petra's definition
Misconceptions about networking
Sequantial diagram on how to apprehend well networking
A good networking does not mean that you will directly get a job interview
How to reach the job interview thanks to the networking?
2. The four pillars of networking
Networking mapping
o Family
o Professional experiences
o Extra curricular activities and interest
How to use efficiently LinkedIn
School alumni meeting and ex-company(ies) alumni
Other events: industry, company specific events….
3. Networking mapping

Why this step is so important to be efficient in networking?
What are the tools to help you build this mapping?
4. Efficient use of LinkedIn
What type of information to include in LinkedIn?
How much information should you include? More or less than a  CV ?
Should you include a summary? If yes, what should be its content?
Well define your LinkedIn url
How to identify the relevant contacts through LinkedIn?
o Do you have to pay for the Premium function of LinkedIn?
o The networking follow up Excel file is a "must have"
Example of contact email templates
o What should be the key points of such email?
o How to use your netowrking mapping for this email?
5. Networks of School and ex-exemployer(s) alumni
Where to find the relevant information to meet such alumni and be efficient?
How to best use the ressources provided by your School alumni association?
o Job offers?
o Club, Thematic and sectorial associations
o List of alumni vs. LinkedIn
6. How to optimize your participation to industry, alumni and company specific events
How to identify such events? Which ones are relevant for networking?
o Identify the key companies
o What are the key themes of your industry?
o What sport's event to attend to when they are sponsored by one of your target companies?
Which behaviour to adopt in such networking events
o How to approach a group of 2 or 3 persons?
o What will make other persons happy to discuss with you?
o What are the discussion topics to avoid
o How to start a conversation ("Ice breaker")?
Examples of emails to get a first contact (do & don't)
Examples of "thank you" emails (do & don't)