Training for CV and cover letter writing
Training provided by Ferdinand Petra (in English or French)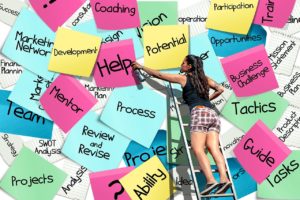 Extracts of slides used in this training
1. General rules for a CV
What is the purpose of a CV?
What are the key points of a good CV ?
Format, style, typos
What are the skills you want to demonstrate in a CV?
o Identify the skills required in the job you are applying to
2. Structure of a  CV
Personal information: pitfalls to avoid
Education: what are the key points recruiters are looking at?
Professional experience: key points to mention and "fatal" mistakes that can be made
Extra-curricular activities:
o On which points recruiters will focus?
o What are the skills to put forward in this section?
Foreign languages: let's make it simple!
IT skills
Other interests
o Why this part is so important: "airport loundge concept"?
o What information a recruiter will look for in this section?
3. Do and Don't in a CV
The four golden rules of an impactful CV
The five "fatal" mistakes in a CV
Examples of mistakes to avoid:
o Too long CV trop
o Make job description without telling what you have achieved personally
o Dwell too much in details
o Passive or too generic verbs
o Be boring
Examples of good and bad description of your professional experience
Two individual CV review and sharing of standard CV templates
4. Cover letter and introduction email
When to send a cover letter?
What is the difference between an introduction email and a cover letter?
What structure to adopt for a cover letter?
o Introduction paragraph: key points to include
o Part dealing with the company you applying to: how to find impactful and relevant information
o The « match » between your application and the company / job
o Conclusion : « your single value proposition »
What are the key points of a cover letter: length, to whom should it be addressed, should it be formal?
Examples of impactful cover letters